Upcoming Conferences:
2020 Virtual Fall Workshop & GM - October 21, 2020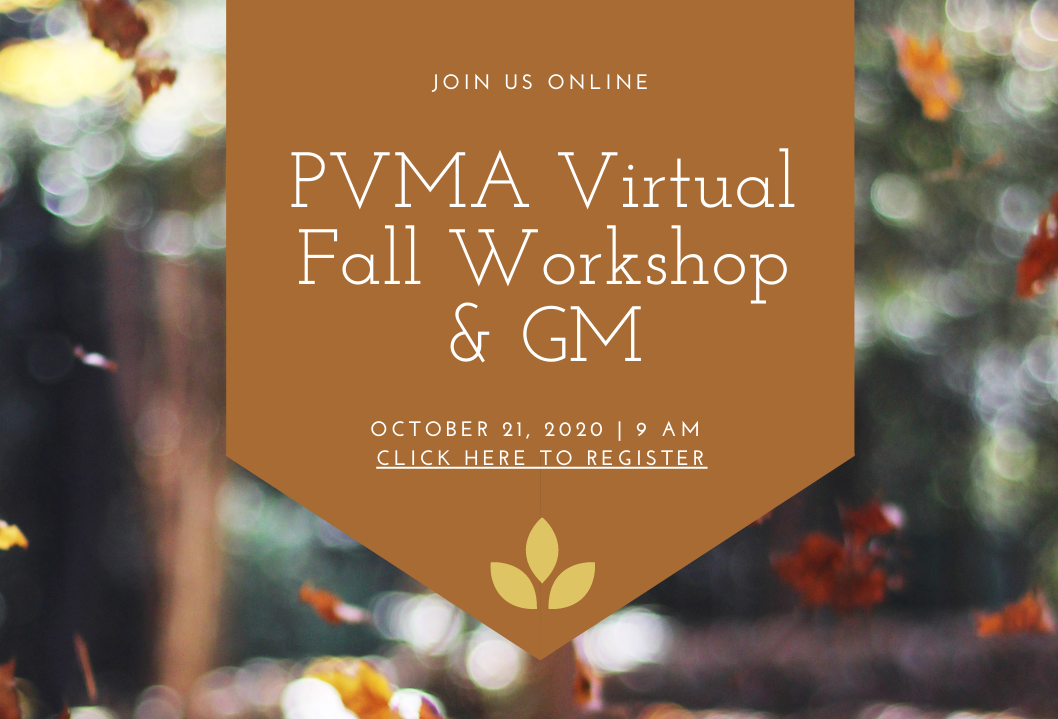 The PVMA is pleased to offer a virtual version of the Fall Workshop and General Meeting. Join us from the safety and comfort of your own home or office for a day of learning with key industry experts. Please see below for details.

AGENDA:
9:00AM – 9:15AM: Welcome & Meeting Housekeeping - Holly Moffet
9:15AM – 10:15AM: Pesticide Regulation – An Industrial Perspective - David Pinzon (Corteva Agriscience)
10:15AM – 11:15AM: Environmental Fate of Herbicides - Andrea Sawatzky (Pesticide Compliance Officer, Health Canada)
11:15AM – 11:45AM: Arborist/Tree Worker Certification Discussion - Gerard Fournier (Southern Alberta Community Adviser)
11:45AM – 12:30PM: Lunch and Learn
12:30PM –  1:30PM: Weedy Look-A-Likes - Christine Fulkerth (Plant Science Instructor, Olds College)
1:30PM –  2:30PM: PVMA General Meeting


CREDITS:
- 3 Herbicide Applicator Credits have been applied for in the following categories: Pest Management, Environment, and Regulation.
- In order to obtain credits for attendance, all attendees must:
(a) register with full address, date of birth, and Applicator Certificate Number;
(b) confirm attendance during each lecture by responding to the virtual poll.

Delivering more value to the industry and our members.
There are no fees associated with this workshop. The event is fully sponsored by the PVMA using the Casino Funds Budget.
SAVE THE DATE!
2021 Spring Conference & AGM - March 2-4 @ River Cree Resort, Edmonton
Check back for more details.