PVMA Presents: Utility Tree Worker/Trimmer Program Overview
Apply for a PVMA Membership Already a member, login here.
UTT/UTW: Who We Are, What We Do, and How to Become One of Us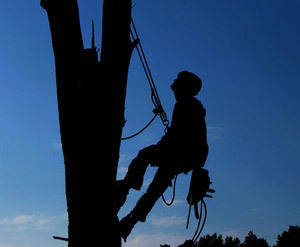 In today's liability-conscious world, it is vital for landowners (government, industry and private citizens) to manage risks that result from trees growing around utility installations, such as power lines, natural gas pipelines and transportation infrastructure.
"Utility Tree trimmers and workers are certified professionals essential to the health and safety of landowners, the public and the environment."
Failure to demonstrate due diligence in managing vegetation growth may have serious legal ramifications, including increased liability exposure. One important method of enhancing the safety of real estate holdings and reduce the likelihood of tragic circumstances leading to expensive legal action is by accessing accredited UTT/UTW personnel with critical knowledge regarding maintenance of foliage close to utility installations.
This is where the PVMA comes in
Our association offers the most clear cut path to achieving UTT or UTW certifications, as well as providing ongoing courses to keep your credentials in good standing.  Employers of UTT/UTW personnel can rest assured their employees have the experience and technical knowledge to deal with vegetation management issues.
The Benefits of UTT/UTW Certification
Those who achieve accreditation in utility tree disciplines receive the following benefits:
Access to a PVMA membership
Improved employment opportunities through the PVMA Job Board
Greater opportunities for increased remuneration and advancement in the vegetation management industry
Awareness of ongoing training opportunities and certification upgrades
Enhanced level of confidence from getting the latest, cutting-edge information on your industry.  

Knowing Green. It's Our Nature.