News and Announcements
Sharing new initiatives, best practises and news from the world of green.
Please visit often to see what vital new information is being shared by the PVMA board and staff with their ever-growing membership. If you have an announcement for your fellow Vegetation Professionals, contact our office to be included.
NOTE: This space is not to solicit business for your company in any way but to share news and best practices with other industry professionals.
23/03/2017
The Vegetation Manager
The Vegetation Manager May 2018 Issue is now available.  Check it out here.  Also check out our new lower advertising rates.  We will be producing 4 issues a year (2 print and 2 electronic).  We have a multi-issue ad discount available.  
PVMA Unveils its Newly Redesigned Website
09/26/2017
Our association, in partnership with webs designer, Industrial NetMedia, have created a new interactive website with a member-fed Job Board and opportunities for PVMA member companies to advertise their business on our website. Browse around and discover all the new content and let us know what you think via our Contact Page.
Dow AgroSciences Features Bonus Video on Turning Barley into Beer
06/24/2016
PVMA member, Dow AgroScience has shared a terrific video that details the process of converting boring old barley into something you'll want to party with. Check it out here.

Knowing Green. It's Our Nature.
Member Announcements
-

May 2018 Edition of The Vegetation Manager Magazine 




Posted: May 17, 2018

The latest Vegetation Manager Magazine is now available.  Check it out here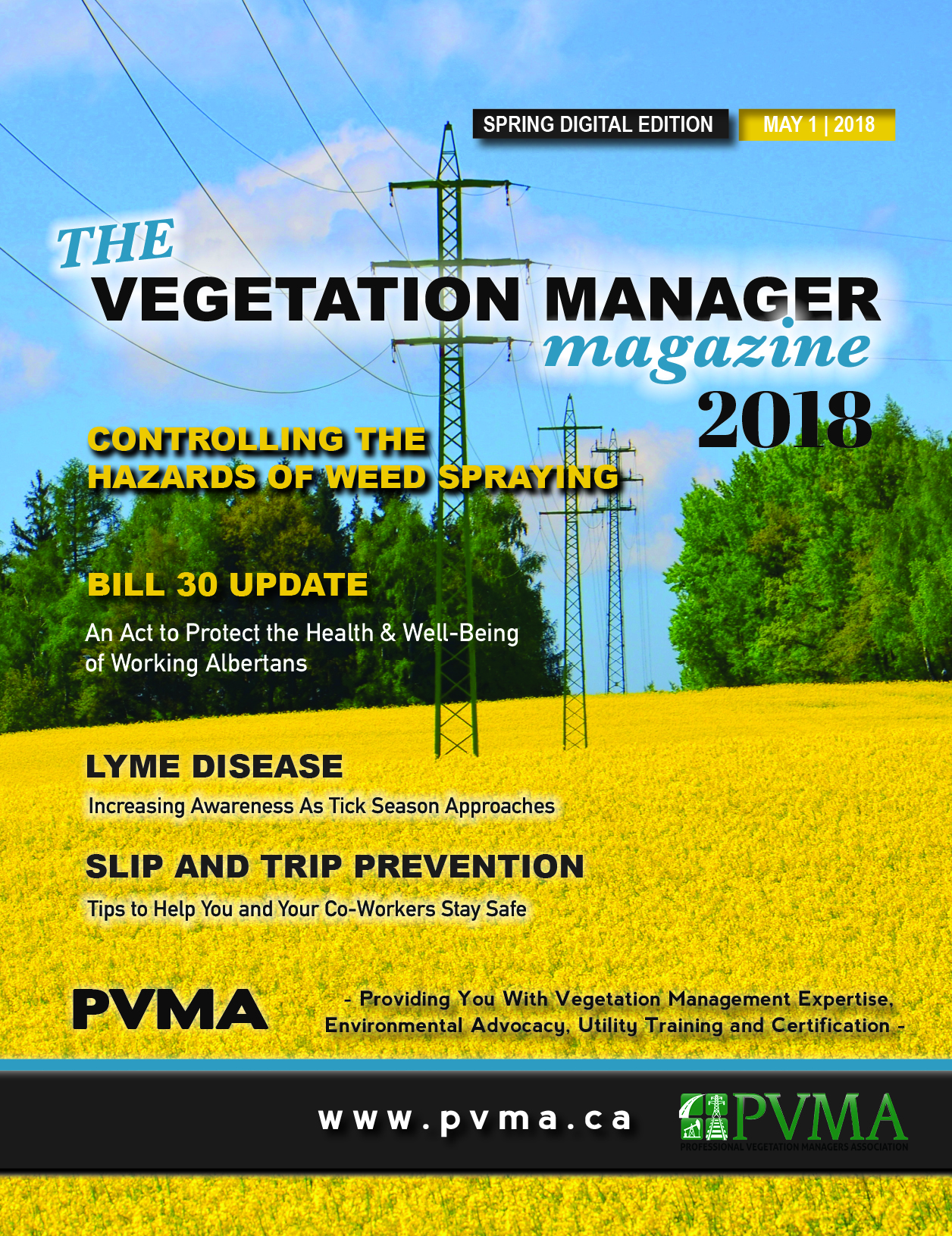 -

SAVE THE DATE! 




Posted: Apr 03, 2018

Save the date! Our Fall Workshop will be held in Balzac again October 25, 2018. Speakers and credits TBA.

We look forward to seeing you all again this year, and hopefully some new faces too!