Why join pvma?
PVMA: Providing You With Vegetation Management Expertise, Environmental Advocacy, Utility Training and Certification
You need the PVMA's proven vegetation knowledge to:
Demonstrate your ability and expertise to an employer

Be certain you're hiring competent plant control staff

Reduce liability risks for businesses, property owners and municipalities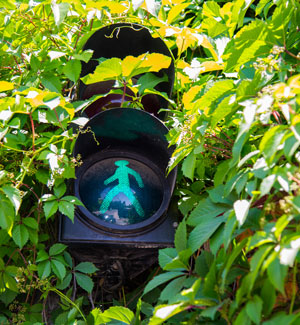 Lush greenery may be beautiful, but it can bite you, too. Unchecked clover in highway ditches may attract wildlife dangerously close to passing vehicles. Poorly controlled plant growth can damage utility installations, plus obscure road and rail routes creating collision hazards. Simply cutting back these plants often makes the issue worse, as many types of flora produce masses of new shoots in every cut location.
This is why all Alberta property owners, including individuals, industry and municipalities, both rural and urban, need access to vegetation control expertise.
That's where the PVMA can help.
Landholders such as home owners, utility providers, resource extraction companies and all levels of government can profit immensely from having PVMA members in the organization to:
Identify noxious or dangerous weed growth
Provide advice regarding possible hazards each plant species may present
Suggest best practices for managing specific vegetation issues
Reduce the risk of legal liability exposure from vegetation-related dangers.
Apply For a
PVMA Membership!
What the PVMA Does For Its Members
Gives the general public a starting point for resolving plant-related concerns.
Features a forum for sharing best practices in vegetation management.
Offers educational opportunities for vegetation workers.
Develops the curriculums used by colleges to certify competency in tree maintenance and vegetation management.
Facilitates connections between vegetation control professionals with organizations that require certified expertise.
Our Mission
"It is the mission of the PVMA to provide vegetation management industries,
related agencies and the public with communication and educational
opportunities in the area of industrial vegetation management."