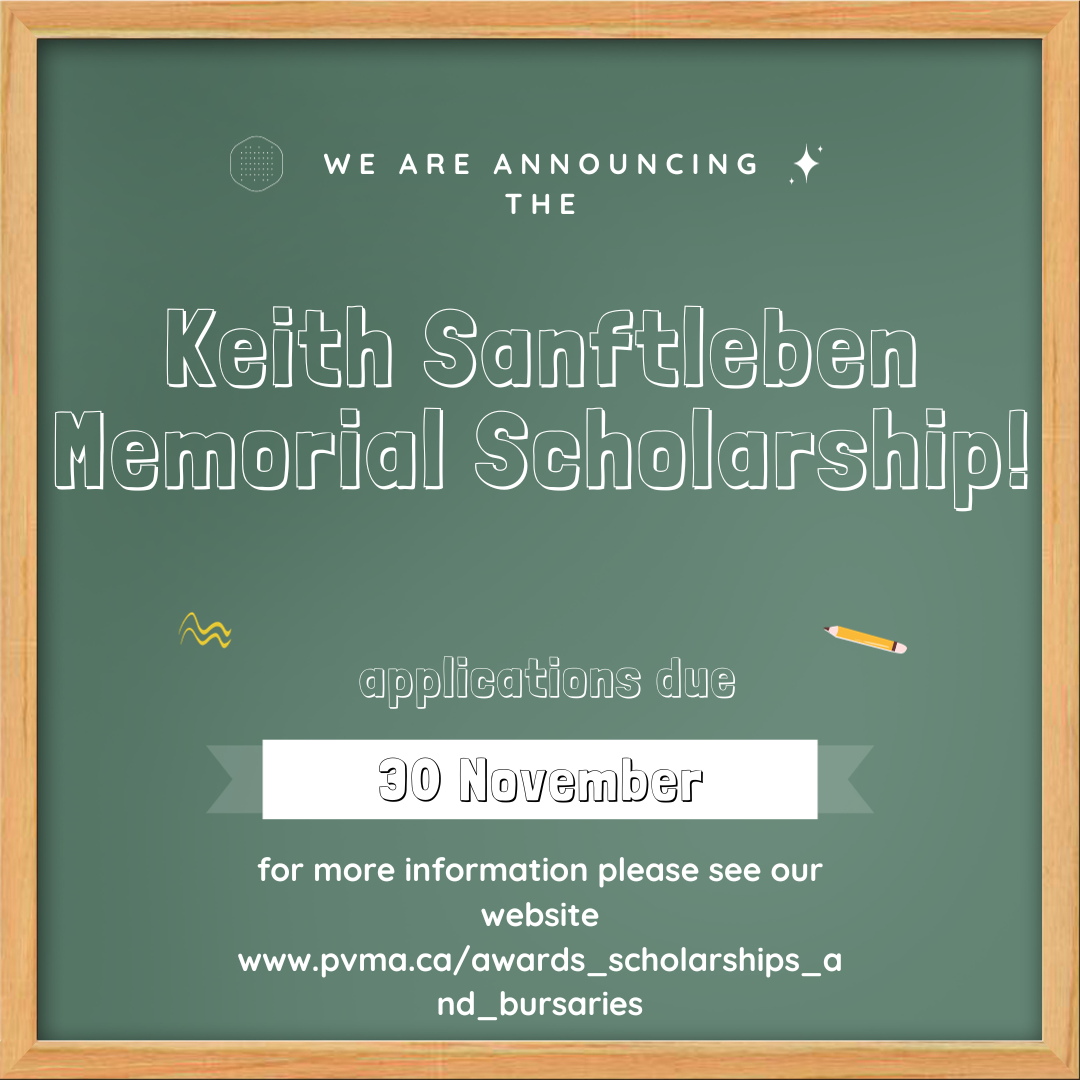 Announcing a new Scholarship.
The Keith Sanftleben Memorial Scholarship
Thursday, October 26, 2023
Keith Sanftleben Memorial Scholarship:  (NEW)
Keith Sanftleben was an active member of the PVMA for many years and had a passion for helping other people and communities. This scholarship has been set up to honour his memory and to highlight students that have an interest in making a positive impact on the community and others. The PVMA will be awarding one $3,000 scholarship each year to a student enrolled in post-secondary study at an Alberta government-approved provincial, national, or international institution or program.
Refer to the Keith Sanftleben Memorial Scholarship Application form for more information and application instructions.
Applications are accepted from September 1st to November 30th of each year.  
This is in addition to the Scholarships and Bursaries already offered by the PVMA to eligible post-secondary students. You can see all applications and requirements here.