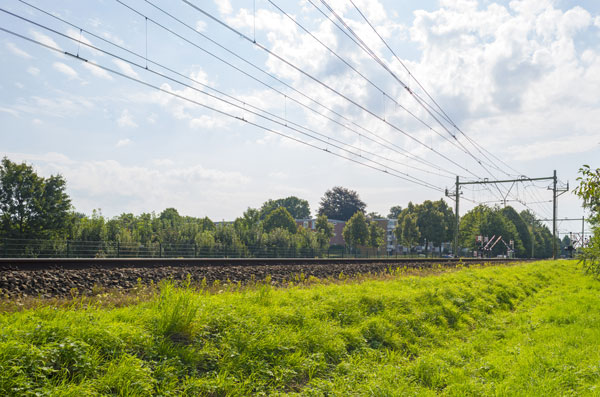 Why We Need the PVMA. Why the PVMA Needs Us.
Conscientious Advocacy for the Vegetation Management Industry
Friday, February 12, 2016
(PVMA) The Professional Vegetation Managers Association is a dedicated group of hundreds of men and women who have knowledge regarding (and care deeply about) the plants that inhabit their local and regional environments.  Their goals are many-fold and all are designed to foster greater knowledge and understanding regarding how various plant species affect the health and safety of the public. This is done through a number of ways including:
Hosting forums to share best practices with other industry professionals
Publishing a newsletter to highlight vegetation issues relevant to our membership,
Consulting to business and government on liability exposure reduction,
Providing industry-related curriculums for vegetation management accreditation which offers a pathway to certification for field workers which will demonstrate acquired knowledge, techniques and proficiencies,
Offering scholarships, bursaries and other awards to help foster an understanding of vegetation management issues for a new generation,
Seeking new understanding of how plants interact with wildlife, with stationery infrastructure and with the general public, to maximize safety and reduce the possibility of legal action due to accidents caused by poor vegetation control.
The people involved in industrial vegetation management fall into three main categories; property owners who are affected by vegetation-related hazards, companies that hire workers directly involved in hands-on, day-to-day foliage maintenance for their clients, and the workers themselves who perform the essential landscaping, tree-trimming and other foliage control procedures. The property owners mentioned can be further broken down into the entities and industries that rely on professional vegetation managers which consist of, among others,
Pipeline companies (i.e. controlling growth around pipes to facilitate proper leak monitoring)
Public/private utility providers (i.e. trimming trees near powerlines to prevent system failure and hazard reduction)
Resource extraction operations (i.e. reducing vegetation growth around drilling platforms for enhanced safety)
Forestry companies (i.e. maintaining cutlines and logging installations, as well as providing perspectives on reforestation efforts)
Transportation infrastructure owners (i.e. ensuring adequate sightlines at crossings and eliminating vegetation which may attract deer to highways, moose to rail lines or birds to airport runways, etc.)
Every level of government (i.e. control of all vegetation on government lands to enhance safety and reduce risk liability)
Every landowner (i.e. to maximize the enjoyment of real estate assets while avoiding litigation due to vegetation concerns)
Vegetation is everywhere around us and it is foolish to assume it cannot affect our local environment, our businesses and public safety. The best protection against the serious harm that foliage can cause is by expanding the knowledge of how all plant life interacts with its environment and with the public. For the PVMA, developing this knowledge is Job One.