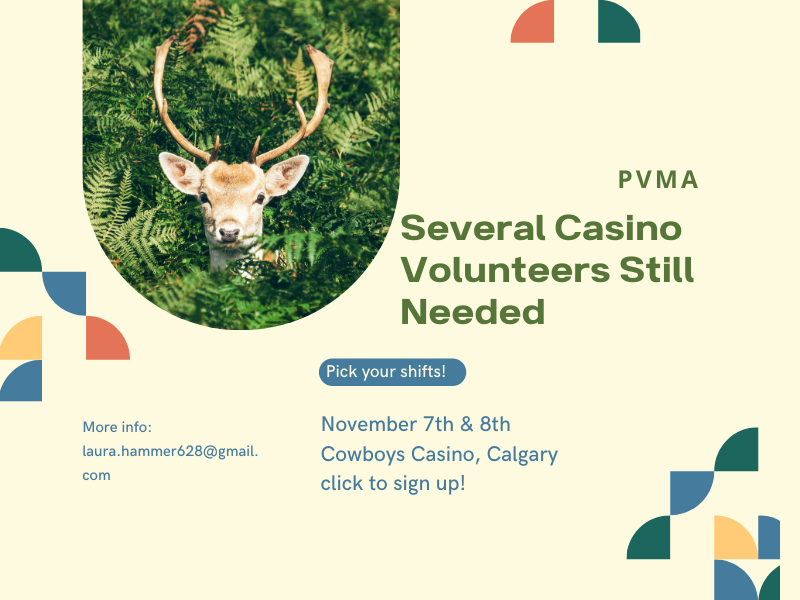 We need your help!
The PVMA Casino needs workers.
Thursday, October 05, 2023
The PVMA is a volunteer organization that puts on programming throughout the year as well as works behind the scenes for its industry with things like Alberta Environment updates. 
 
They are able to do this in part due to casino funds received for working casinos every so often. We have dates coming up in November that we need volunteers for in a big way! Please if you can help even for just 1 shift it makes a difference in what and how we are able to support the professional Vegetation industry. 
You can sign up here, you can email Laura directly at laura.hammer628@gmail.com or you can contact the office at val@pvma.ca.